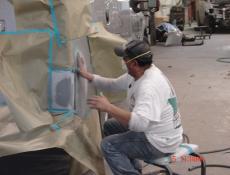 FIBERGLASS AND BODY REPAIRS
Bailey's has over 13 employees with a combined 200 years expierence. Our auto body technicians carry I-car certification, and you can count on us to get the job done right. Our certifided technicians can mold your vehicle back to factory condition. 
      Our paint shop is the finest shop in town. 
      Our paint shop utilizes the latest technology with our professional Garmat bake booth featuring downdraft air. 
While other body shops still usethe old-school solvent-based paints, Bailey's uses only warerborne paints. Waterborne paint has become the standard for over 70 percent of OEM vehicles. What does that mean? That means that while others are working hard to try and match your paint, we are using the same stuff they use on the assembly line for a perfect match every time.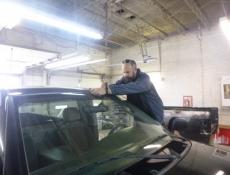 Glass repair is a snap, if you know what you are doing, and our professioals at Bailey's Body shop are the people to count on when it comes to glass repair. If you have a pit or crack, bring it down and has us take a look. Collision? You don't have to take your care anywhere else. If the glass is broke, we will fix it.